Your Health Is Your Wealth
And Time Is Priceless
In February of 2014 I made a decision that caused me to learn all of the components necessary to lose over 30 lbs and 16% of body fat in 90 days at home with calisthenics, nutrition and natural supplements that I have not and will not gain back.
This is solely because I understand and have been instructed all of the components necessary to transform the mind and the body. You are your own gym.


ISSA Certified Fitness Trainer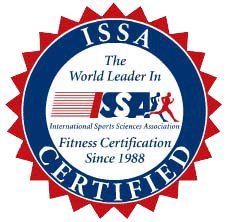 Everything Is Beastmode
Bar Calisthenics Athlete

My macro-nutrient meal strategy will teach you how to make healthier choices, while allowing you to eat the foods that you enjoy in a way that will still allow for rapid fat loss and protection of valuable muscle in the process.

I also have access to the best supplements on the market to ensure you have adequate energy, recovery and results from your workouts.
This is not just a workout... this is not just a diet... this is a lifestyle...







The

Clean 9

Nutritional Cleansing Program
(

C9

) has my clients losing
7-13 lbs
and 2-3% body fat in 9 days
with minimal exercise
as a kickstart to a
healthy lifestyle.
Find Out About

C9

and

F15


Everything from Forever offers a 30 day full satisfaction money back guarantee.
All of our products are organic, gluten-free, non-GMO, cruelty-free and free of harsh chemicals.
The vast majority of our products are
Vegan friendly, Kosher, Islamic and Halal seal certified as well.
Advanced Nutrition Made Simple With
Vital 5
Science Behind
Forever

Aloe Vera Gel

,

Arctic Sea

and

Argi +
Look Better. Feel Better.


6 Minute Forever Business Opportunity Presentation
18 Minute Forever Business Opportunity Presentation
30 Minute Forever Compensation Plan